Company Profile

Production Equipment
Our packaging planning and design is supported by proven technology. We are committed to the continuous improvement of our technical capabilities. We provide rapid turnaround for printing, lamination, slitting, bag manufacturing, and delivery. With state-of-the-art manufacturing equipment and partner factories with the technical capabilities to support their operation, we respond to the various needs of our customers with reliability and safety as our motto.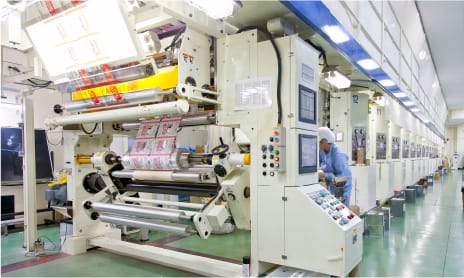 9 colors rotogravure printing machine
(Partner factory)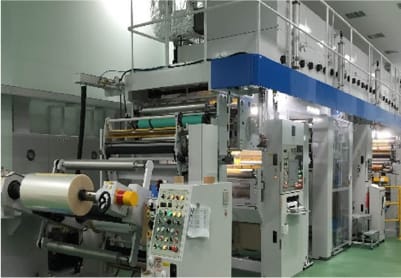 Dry laminating machine (Partner factory)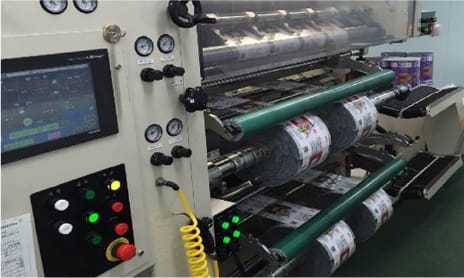 Slitting machine (Partner factory)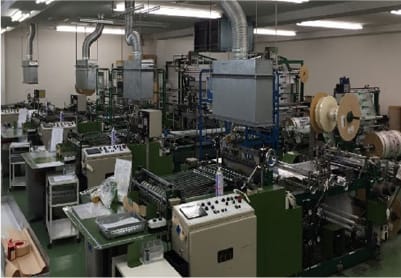 Bagging machine (Partner factory)
Quality Control
Quality control forms the foundation of our ability to provide products to our customers with the utmost confidence. We ensure safety and security by shipping products that meet our quality standards through room entry control (air shower), inspection (off-line inspection machine, dedicated inspection room), and analysis/measurement (FTIR measuring device, gas barrier measuring device, tensile strength testing machine).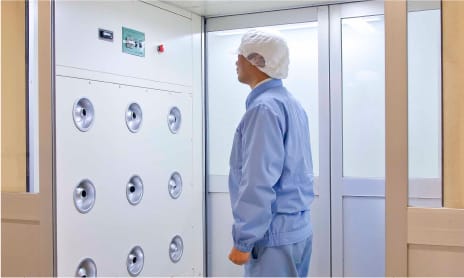 Air showers (Partner factory)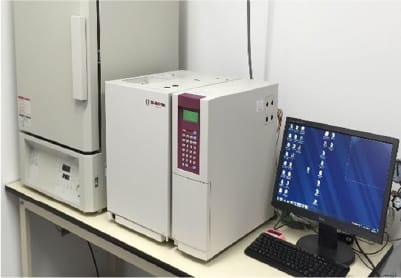 Gas transmission rate measurement system (Partner factory)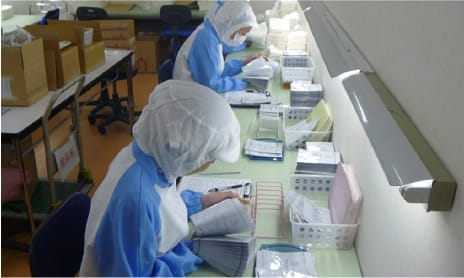 Inspection room (Partner factory)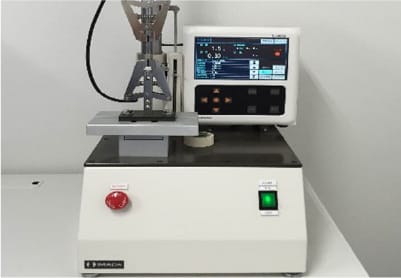 Laminate film tear strength tester
(Partner factory)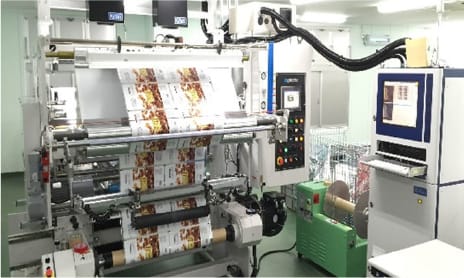 Off line inspection machine (Partner factory)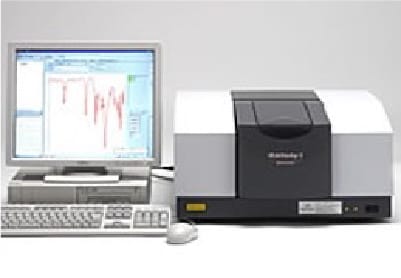 FTIR spectrometer
(Quality Assurance Department)
Logistics Center
We handle the products that our customers have ordered, and these products are therefore very important to us. In 2002, we opened the Daito Logistics Center to ensure safe and secure storage and accurate and prompt delivery of our products. We will continue to make every effort to acquire and maintain the trust of our customers.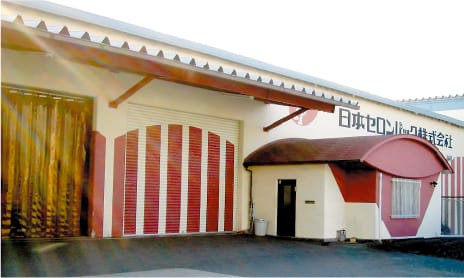 Daito Logistics Center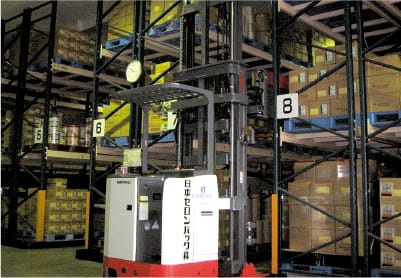 Daito Logistics Center (Interior)