Products

Flexible Packaging
Whether it be clothing, home appliances, cosmetics, quasi-drugs, or especially foodstuffs, film packaged products have permeated every aspect of our daily lives and are indispensable for modern living. Nihon Cellonpack consistently delivers high value-added products that appeal to consumers and are well-regarded and trusted both within Japan and abroad. There are a wide variety of products we now offer to address changing demands. Film-type packaging has evolved over time and is not only required to fulfill a protective function and be both hygienic and convenient to use — it must also consider the environment and be stylish. We are committed to responding to the needs of the times, such as manufacturing products with an eco-friendly approach.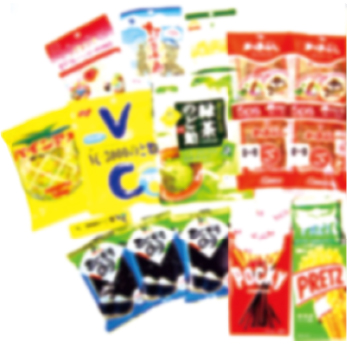 Bag/Film Types
roll films for pillow
One of the most orthodox products in the flexible packaging industry with a large manufacturing volume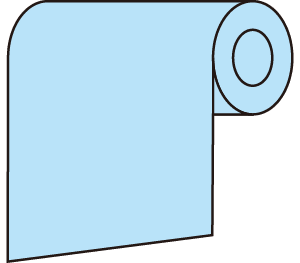 3-sealed package
Square shaped bag sealed on three sides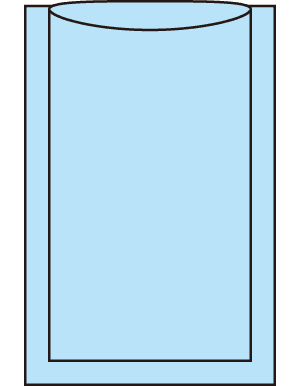 gadget pillow package
Based on the pillow package with a thicker gusset on both sides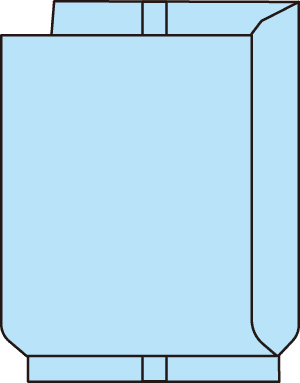 zippered 3 sealed package
Three-way bag with re-sealable zipper tape attached to the opening of the bag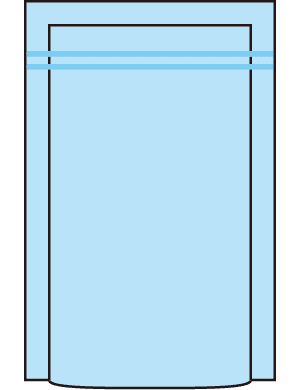 pillow package
One of the most orthodox products in the flexible packaging industry with a large manufacturing volume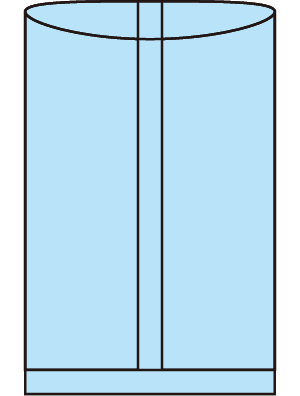 stand-up pouch
(Doy pack)
Shape with a gusset on the bottom of the 3-aeled package. that can stand on its own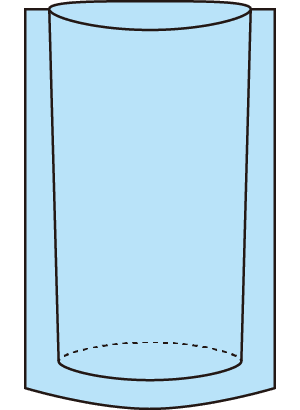 label film
A film that wraps around the shape of things like natto (fermented soybeans)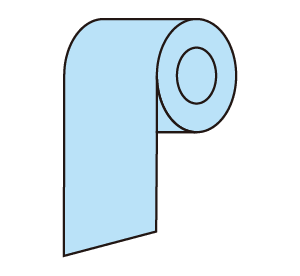 shrink label
A film that is thermally pressed into the shape of a container, such as a plastic bottle or jam.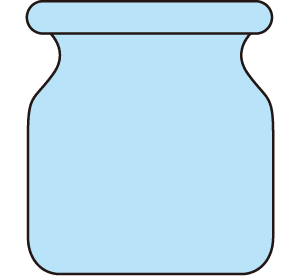 Environmentally-friendly Products
Due to concerns about global warming and marine pollution, there is now a trend toward a reduction of disposable containers and a move away from the use of plastics. The keyword that is expected to become even more relevant in future is "environmentally friendly." In the consumer marketplace, plastic shopping bags are no longer free-of-charge and stores are switching to paper bags. Places such as cafes are now swapping out plastic straws for paper-based ones. In food packaging materials as well, biomass plastics containing plant material instead of petrochemicals are increasingly drawing attention. Packaging and containers using biomass plastic are the products with the highest average growth rate in the food industry and while they may cost more, their adoption is increasing as companies seek more environmentally friendly corporate policies.
What is the Biomass Mark?
This mark is given to environmentally-friendly products (containing a biomass level of at least 10% dry weight) certified by the Japan Organics Recycling Association that comply with related regulations, standards, and specifications.
Environmentally-friendly Gravure Ink
Sakata Inx Corp. Gravure Ink (Belle Flora)
An environment-friendly gravure ink that has the same general versatility as conventional gravure inks. Possessing excellent printing and laminating suitability, it actively uses plant-derived materials that can be expected to reduce CO2 and has 10% biomass certification. We have been gradually expanding the use of this ink type on certain packaging we produce since March 2020.
Environmentally-friendly CPP Film
SunTox Co., Ltd. TE-02
Despite being a CPP film, it has the flexibility of LLDPE and is resistant to punctures and pinholes. Containing 10% biomass material, this CPP has 10% biomass certification.